In the dark, everything seems unknown and strange, even your own room in the attic. During the day, you need to secure everything, including the door to the closet, so that you can fall asleep without worries in the evening. But is this method of taming fear really effective?
Ale Kino! Scare Zone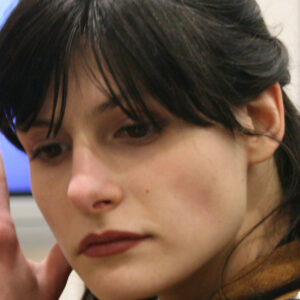 Vesela Yotseva
Vesela Yotseva graduated from Iliya Petrov State School of Fine Arts as well as from and animation departament at Kr. Sarafov National Academy of Theater and Film and New Bulgarian University. 'Monster' is her animation debut.