Fussel, the friendly monster, finds the beginning of a red string. This sparks his interest and he heads out to find out what's on the other end. On his journey, he meets different monsters, of which everyone has its own theory about the end of the string.
Neighbourhood – 3 Festivals: Chemnitz, Poznań, Zlín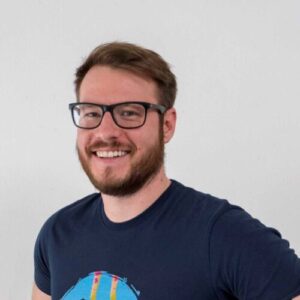 Alex Berweck
He studied Audiovisual Media at the Media University (Hochschule der Medien) in Stuttgart. After working 5 years in the film industry, he returned to school and recently finished his diploma at the Filmakademie Baden-Württemberg in the Animationinstitut.