News
Meet the winners of 38. Ale Kino! Festival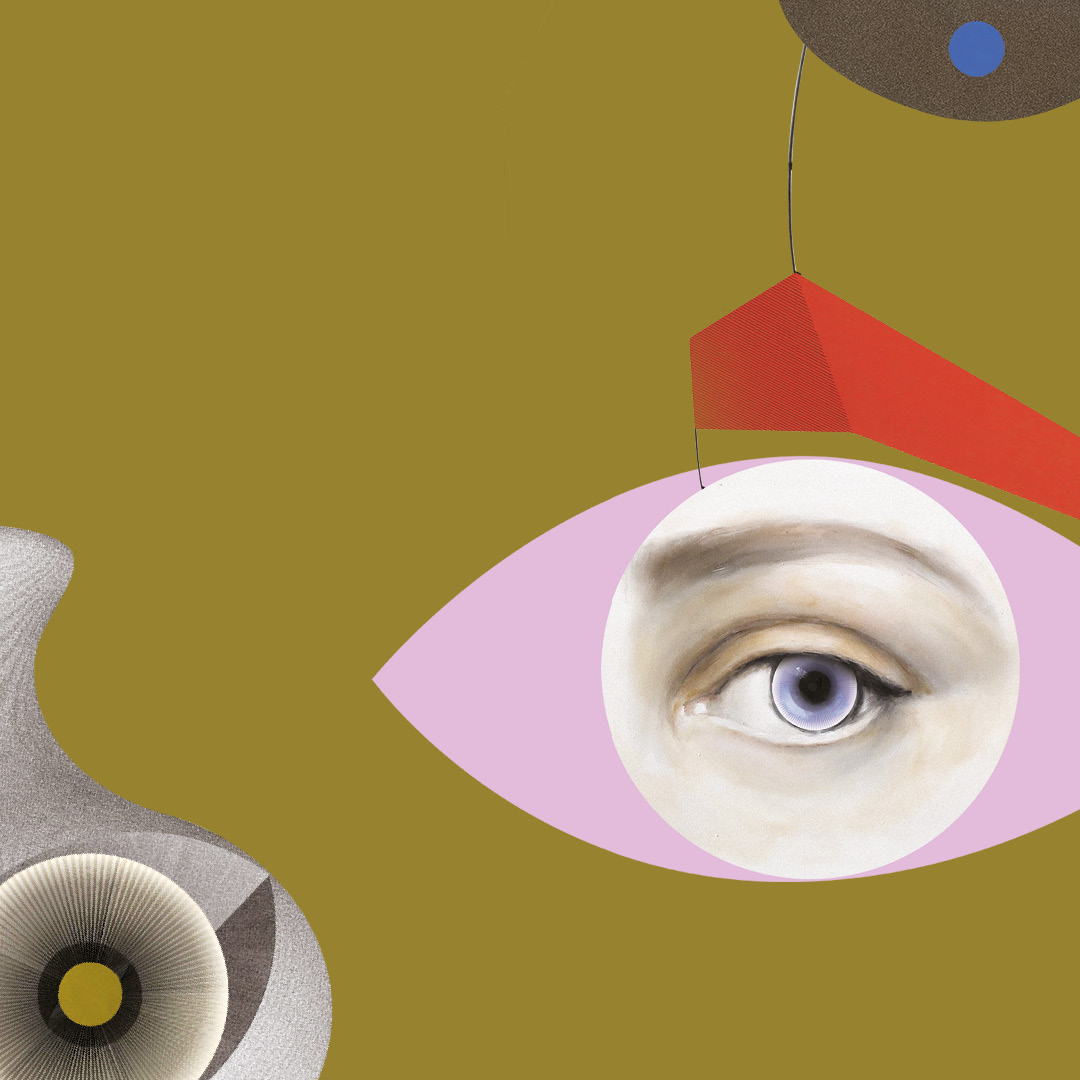 GOLDEN GOATS – Feature Film for Children
'My Brother Chases Dinosaurs'
Stefano Cipani
"A tender and wise story about a warm family whose fourth child is born with a Down syndrome. Its main focus is on the relationship of the youngest child, Jack, and his new brother, Giovanni. In this coming of age film Jack learns to deal with being judged by others, and that having a 'special' brother is nothing to be ashamed of.
The two actors who play Jack, at different ages, are of great performance. Based on a true story, the script surprises you with very lively, funny, original and touching scenes.
A heartfelt story that offers warmth, humor and an insight into a teenager's world".
The special mention goes to 'H For Happiness' by John Sheedy.
"A funny and sunny film a family will certainly enjoy watching today, during the winter of pandemic year 2020. The film is dealing with serious topics such as loss, learning to forgive and solving family issues in a lighthearted way.
Colourfull and fast paced, this bittersweet film with its optimistic main character takes the audience onto a warm and loving ending. It also offers the kind of humour that all kids will love for sure!".
GOLDEN GOATS – Feature Film for Young People
'Dating Amber'
David Freyne
"The films presented in the competition were of equally high artistic quality, with a very broad thematic spectrum; they all touched upon important issues dealt with by the teenagers of today. The choice of 'Dating Amber' was therefore not an obvious one and there were two elements which proved decisive in this regard. 'Dating Amber' concerns acceptance and self-acceptance of LGBT people. Although the film is set in the 1990s Ireland and the action takes place twenty-five years ago, it is quite unsettling how relevant it seems in the context of the 2020 Poland where homophobia, so counter to the traditional Polish openness – has been increasingly spreading among its citizens. Thus, the message of the film seems extremely up-to-date and much needed in Poland. The significance of the second aspect is not to be overlooked, though: 'Dating Amber' is a brilliant production with amazing acting, directed with a humorous twist and, as such, is bound to be a commercial success. Although this aspect is rarely a decisive factor when it comes to selecting the best work, in this exceptional case it was exactly what tipped the balance, because the positive message of David Freyne's film may resonate with a wider teen audience, raising their awareness and making them realise the scale of the problems faced by some of their friends".
The special mention goes to 'Sweet Thing' by Alexandre Rockwell
"The film is distinctively original and a moving, intimate, honest and often hilarious portrait of how challenging young people can find their lives as a result of the poor decisions of the adult's charged with their care. The film speaks its themes loudly but is never brash, despite its stylised aesthetic".
GOLDEN GOATS – Short Film for Children
'And Yet We Are Not Super Heroes'
Lia Bertels
"The film reminds us that sometimes children know more than us and shows that we - adults, are not super heroes yet. At the same time it brings a lot of philosophical thoughts about the world, space and human existence and beautifully combines the creativity of animation and the documentary style together with the limitless children's imagination".
GOLDEN GOATS – Short Film for Young People
'To the Dusty Sea'
Héloïse Ferlay
"It is a film full of contradictions. The harsh reality and the soft woolen material. Fights and screams and warm embraces. Magic worlds and real emotions. The film also reminds us that a family is a complex organism and it is not only the parents' job to take care of the children but there are moments when children are the ones who take over and take care of the parents".
Special mention goes to 'Sogni al Campo'  by Mara Cerri and Magda Guidi.
"The film felt like a painting in movement and a cinematic experience at the same time. We loved the use of metaphors, the aesthetics and the poetical flow of images. We think this film was the most open to interpretation and we had time to get lost in it and breathe in its atmosphere".
MARCINEK – Feature Film
'Black Mill'
Mariusz Palej
"It is an adventure film, a tale about supernatural powers, a love story, a thriller, a family drama, and a crime story. Young actors give fantastic performances, the mystery story on screen is captivating, and the special effects impress the audience".
The special mention goes to 'The Club of Ugly Children' directed by Jonathan Elbers.
"This film touches upon extremely important problems of the contemporary world. It tells a story about acceptance of people who look different. It shows that there is room for everyone in our world. The action is very fast-paced and we accompany the characters in their adventures and decisions. The Children's Jury of the Full-length Films of the 38. Ale Kino! International Young Audience Film Festival composed of: Zosia, Krzysztof, and Jowita awards a special mention to a film which, with its intriguing story, evokes a lot of extreme emotions and shows how important tolerance of diversity is for our world".
MARCINEK – Short Film 
'Furthest From'
Kyung Sok Kim
"In 2020, at the extraordinary festival, all the films were great. Both for younger and older audiences, yet there was one that stood out the most. In this film, the reality is presented from the perspective of a little girl in a very interesting way. What touches the viewer the most is her helplessness in the face of the situation she finds herself in along with her family, and her helplessness in the face of adults' decisions. The actors play their roles perfectly, so well that one could believe that the whole story really happened and could happen anywhere, not just somewhere in the USA. It is a very moving and memorable film. We feel empathetic towards the protagonists, watching her story unfold. Despite the difficult subject matter, sometimes the viewer is also hit by the lazy and pleasant holiday mood".
The special mention goes to 'Luce & me' directed by Isabella Salvetti, "a film that tells a moving story about friendship and sacrifice. It encourages you to fulfil your dreams. It stresses that you always have to be yourself, and that you mustn't lose faith in yourself, ever, no matter what others say. It shows how much joy you can experience by sacrificing yourself for your loved one and making their dreams come true. Adults sometimes forget the promises they have made, but the protagonist explains to his dad that children attach great importance to them. The film leaves the viewer uplifted, has a very positive mood and is pleasant to watch".
MARCIN – Feature Film
'Antigone'
Sophie Deraspe
"The film's extraordinary value lies in the fact that the classical play by Sophocles has been effectively transferred to the present reality, which enhances its universal nature and allows for an intertextual game with the viewers. With exceptional sensitivity, Sophia Deraspe shows the everyday lives of Algerian immigrants striving to find their way round the Canadian reality, which resounds profoundly with the current international context. The director pays particular attention to various protests, focusing on such important and relevant issues as, among others, brutality of uniformed services or oppressive treatment of minorities. Along with that, she recognises the importance of loyalty in the family and solidarity in the society".
MARCIN – Short Film
'Something to Remember'
Niki Lindroth von Bahr
"The Swedish director's animation charmed us with its technical meticulousness and the precision of mise en scene. The personified animals are consistently placed in photorealistic interiors, filmed in long shots, thus adding an intense, dreamy rhythm to the story. The overall effect is complemented by repetitive, static, single-shot scenes and a non-standard narration based on music and resignation from dialogue. The characters sing out the stanzas of a vanitas song about loss, loneliness, and despair.
This way, the director combines various cinema worlds. She seems to be greatly inspired by her fellow Swede – Roy Andersson. Lindroth von Bahr combines his characteristic mosaic narration and a pessimistic tone with a usually light-hearted genre – a musical. This contrast is precisely where the biggest strength of 'Something to Remember' lies. The artist managed to create a universal, moving tale with animal and human voices reminding us about one of the ultimate truths – that suffering is the same for everyone everywhere".
FILM EDUCATORS' AWARD
'My Brother Chases Dinosaurs'
Stefano Cipani
"There are many reasons why we have made this choice. First of all, it is an amazing film story that balances entertainment and visual beauty with information and strong social message. The rich storyline is a unique blend of issues and parallel plots, giving us insight into the life of a person with disability, coming-of-age dillemmas, and family relations. The story doesn't mask the difficulties brought about by disability in family but gives hope and inspiration by showing the strength that may be drawn from mutual acceptance and true bonding. The hardships are presented with respect and down-to-earth honesty and yet with a sense of humour and optimism, which in our opinion contributes to better understanding of persons with Down syndrome and their families. Finally it is also a beautiful story about the power of art capable of lifting our prejudice and opening our hearts. We believe that it is exactly what this film does".
The first special mention goes to 'Fritzi. Revolutionary Tale' by Ralf Kukula, Matthias Bruhn and 'The Crossing' by Johanne Helgeland.
"We have had a pleasure to watch two films which tell beautiful personal stories and teach important lessons about history at the same time. These touching tales about exceptional courage in difficult times present historical events as part of personal experience, making us care and remember. They are honest in presenting children's perspective and their unique way of coping and bonding. We also appreciated visual aspects of the films – they are beautiful examples of inspired filmmaking, talent and dedication".
The second special mention goes to 'Sisters - The Summer We Found Our Superpowers'  by Silje Salomonsen, Arild Østin Ommundsen.
"The next separate special mention goes to another beautiful portray of childhood, which took us on adventure that is both thrilling and authentic. The creators of this film render a truthful picture of children developing their self-assurance and overcoming fears and uncertainties that might be an inspiration to many young viewers facing similar challenges. The film brings to life the magic of children's imagination and the power of family unity. Its message is made stronger by superb acting, fantastic scenery and natural style adjusted to the needs of the younger audience".
AWARD OF THE EUROPEAN CHILDREN'S FILM ASSOCIATION (ECFA)
'The Club of Ugly Children'
Jonathan Elbers
"This film presents us with a dystopian near future scenario and goes playfully into difficult territory. We have a believable set of characters; children as well as adults. In stylish and well chosen settings an adventurous story evolves in which each character has to figure out "What is the right thing to do"? All in all "The Club of Ugly Children" encourages the young (and even older…) audience to be active and tackles important topics: Concepts of Beauty, Bullying, Dynamics of Politics. This relevance gives the audience a lot to think and talk about".
AWARD OF THE POLISH FILMMAKERS ASSOCIATION for the best polish animation of high artistic and educational value
'Ether Waves'
Agata Perszutów
"The film shows us that even when the connection is lost you can always find a way to bring it back".
ALE KINO! DEBUT – PKO BANK POLSKI AWARD for the best directorial debut of the 38. Ale Kino! International Young Audience Film Festival
'The Crossing'
Johanne Helgeland 
"In honour of an exciting story from the time of the WWII, touching upon the issues of the Holocaust and the drama of war seen from the perspective of the youngest, but above all showing the value of individual courage and dedication when faced with the cruelty of the totalitarian system which went so far as to order persecution of children".
BosBros
"Ale Kino! Festival participants had the chance to marvel at such of their productions as 'The Boy who Stopped Talking', 'The Flying Liftboy', 'Miss Minoes', 'Winky's Horse', 'Pluck and his Tow Truck', 'Where is Winky's Horse?', 'Ben X', 'Morisson Gets a Baby Sister', 'The Indian', 'Alfie, the Little Werewolf', 'Fidgety Bram', 'The Zig Zag Kid', 'The Amazing Wiplala', 'Mr. Frog' – and last but not least, this year's laureate of four Golden Calves  and last year's winner of the Golden Goats – 'Romy's Salon'. One would say that this film, directed by Mischa Kamp with screenplay by Tamara Bos, is the capstone of their thirty-year career. But that is not the case, as they keep on filming and we can be sure that their future productions will bring even more delight, excitements and joy to young viewers.
For all these charming and clever films, made with passion and awareness of children's needs, with a professionalism that does not obscure the honesty and sincerity of film expression, we award Platinum Goats 2020 to the BosBros production company of Amsterdam, and we give particularly deep bows and send our greatest regards to the boss of this crew, Burny Bos, and the extremely creative producer and screenwriter, Tamara Bos".
'My Hero Alexis'
Alejandro Fernández Almendras
"The world of football is full of brilliant stars. If they shine with a real, honest glow – and not only on the pitch – they can be so much more than just super-athletes. They can act as guides for their young fans on their way to a good and decent life. For people around the world, football is a vital part of their everyday lives, as well as a festivity, which – to some extent – makes up for all the obstacles and challenges life faces us with. However, this isn't true for all of us: while anyone can try to become a professional football player, no one should be forced to do so. This is exactly what the award-winning film is about. In a funny, yet brilliant way, it tells a story of a meeting of a football icon and his young admirer – an encounter that will profoundly influence their lives. Football Goats go to the Chilean production 'My hero Alexis', directed by Alejandro Fernández Almendras, for the wise message, filled with good energy and perfectly supported by the plot, which shows that everyone should be free to do what they love in life, and that friendships, including the football-related ones, will certainly help to achieve this goal".